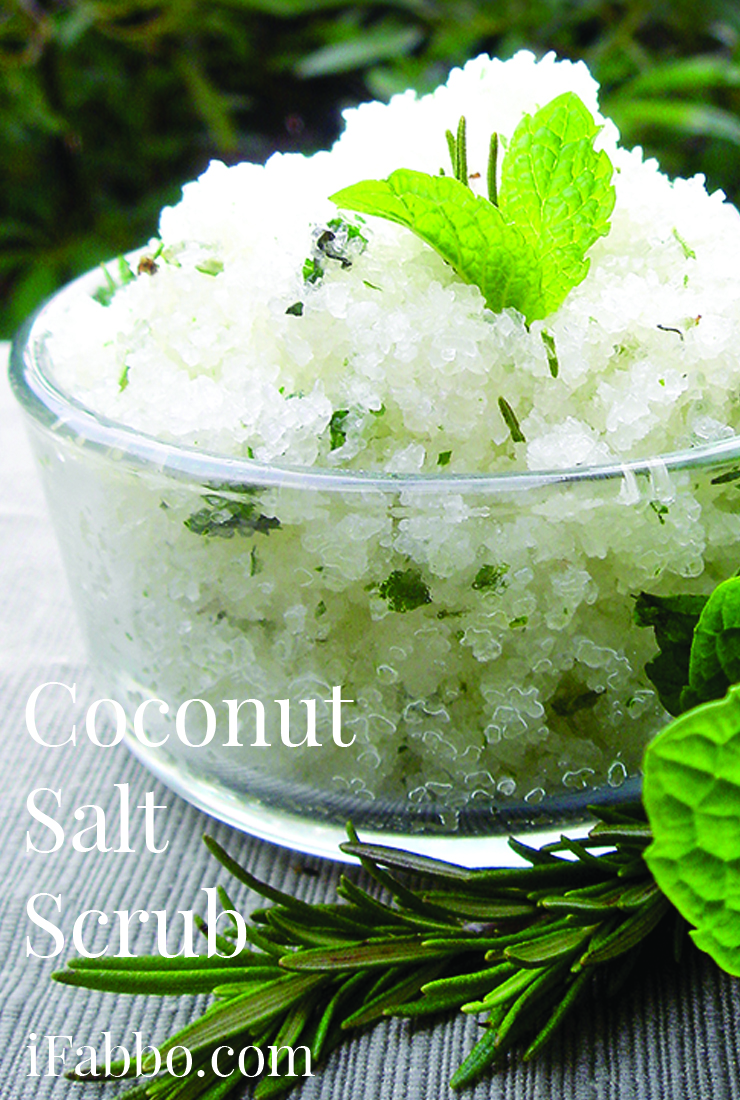 It's amazing how many self-care products you can make or replace with coconut oil; it is one of my favorite DIY beauty tips! I figure, with all of the health benefits it has to offer, why not use it wherever I can, right? You can make deodorant, diaper cream, vapor rub, shaving cream, cuticle ointment, toothpaste…I mean, the list goes on and on. You can also use coconut oil as a luxurious, moisturizing addition to an invigorating scrub.
DIY Coconut Oil Salt Scrub with Rosemary and Mint
I was originally thinking about making a foot scrub when I decided to use rosemary and peppermint, but during my test run, I ended up using it on my legs and elbows, too! It was too fabulous to limit it to just feet! The best part is, it's quick to make and you can use it right away.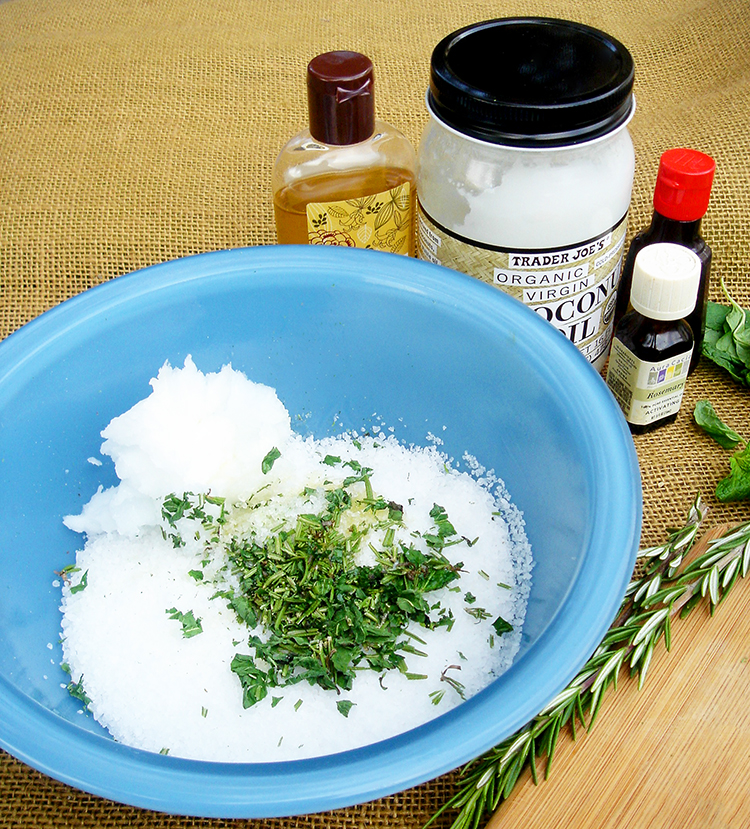 Supply List:
1 c sea salt
1/3 c coconut oil
1-2 tsp peppermint extract or 5-10 drops oil
5-10 drops rosemary
1/4 c jojoba oil (or any other oil you have on hand-sweet almond oil, vitamin e, olive)
dried and chopped mint and rosemary (if you only have fresh herbs, dry them in the microwave for 30 seconds between paper towels)
With your salt in a bowl, add all of the other ingredients, setting aside half of your jojoba oil. Mix until everything is incorporated. I find it's easiest to mix with my hands, and the bonus is your hands will feel awesome when you're done. You want all the salt to be covered with oil but not sloppy or wet. Add more jojoba oil as needed.
Store in an airtight container and happy scrubbing!