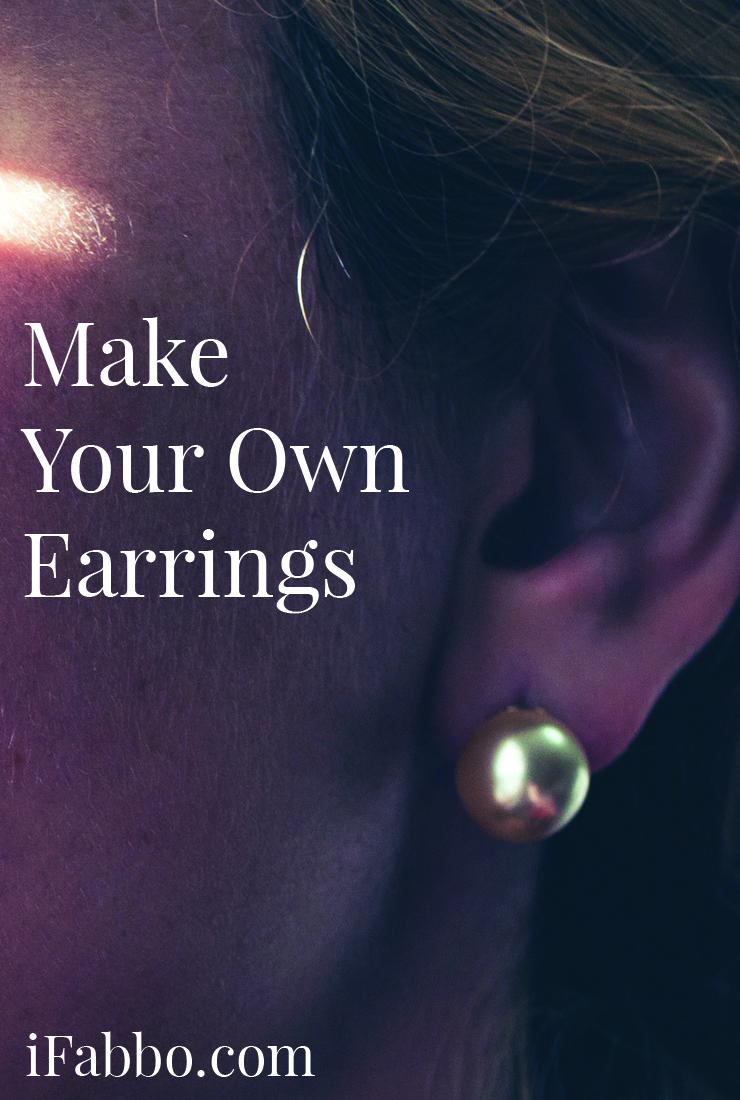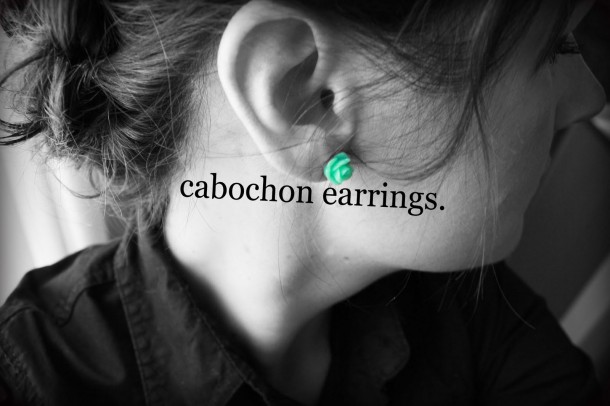 I bought my very first pair of cabochon earrings about 3 years ago. They set me back about $9… but, they were worth it. Large yellow roses. I wore them everywhere! (and still do!) But, I wanted other pairs. I looked around, they were a bit pricey. But, now… I can have any color I want!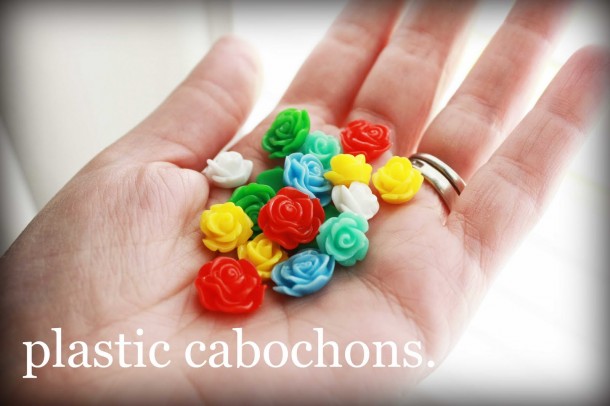 Do you want to know the very best part?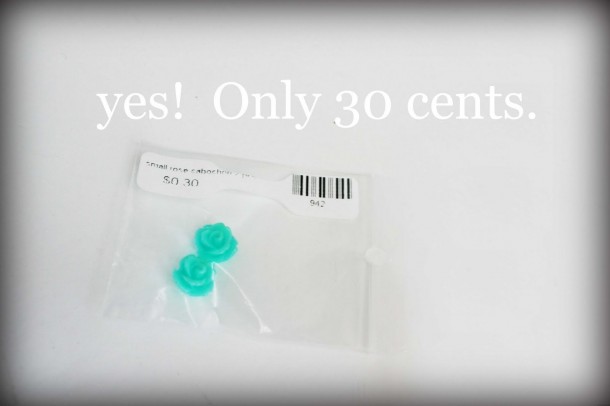 So inexpensive! I bought the supplies for 7 pairs of cabochon earrings all for less than the one pair that I found over 3 years ago. Be still my beating heart!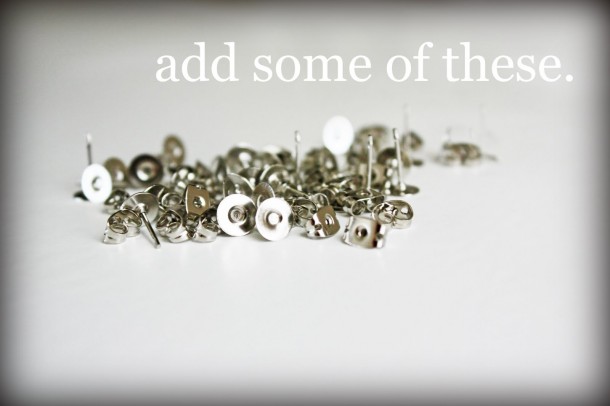 After a quick wave of the glue gun, and about 5 minutes later, a little magic happened.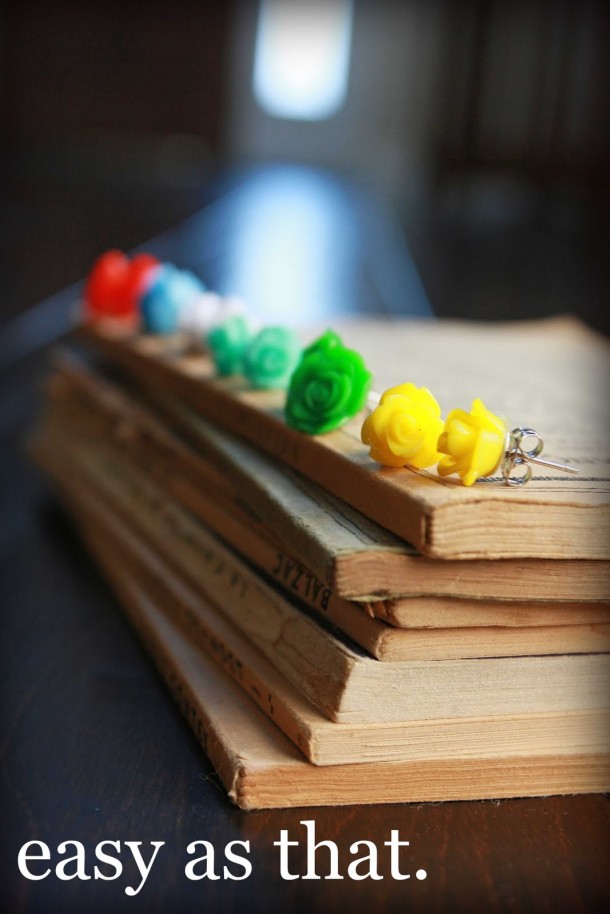 Are you in love? I am!
Author: Emily Louise