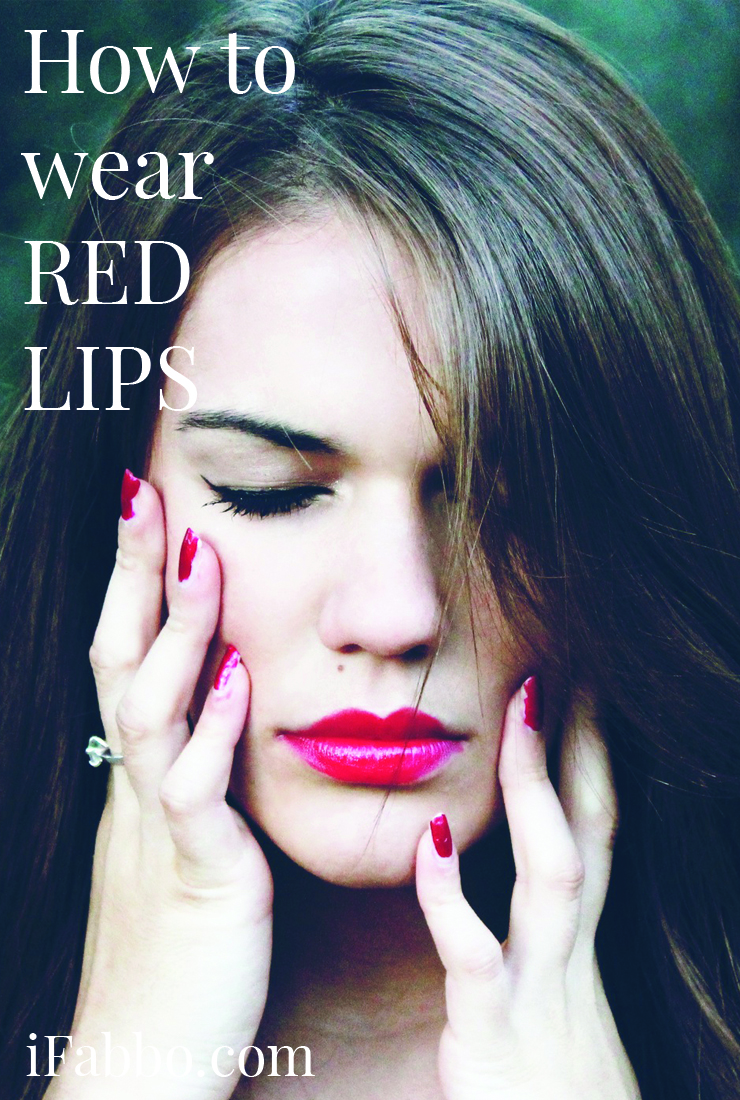 Have you always dreamed about wearing a truly bold lip color but are just too afraid to try?  You think you wouldn't know how to apply it, or what color to choose.  I understand.  I was there.  Until this last year, when I started to try to experiment with bolder colors. I fell in love, and trust me, there is no turning back.
How To Wear Lipstick With Bold Colors
I have come across a few tips that I would love to share with you. Let's make a statement, ladies! Let's be fabulous! And hopefully you can start wearing bold lips too!
Choose your color wisely
Wearing bold lip colors will draw attention to your beautiful lips. Wearing the wrong color is not the right kind of attention you want. Here some tips when choosing a red:
Fair skin – Blue based
Dark complexion – Orange based, deep reds
Medium complexion – Anything goes!
Still not sure? Go to a makeup counter at Macy's or Sephora and ask them to match the color best for you. Wear it around for the afternoon and see how you like it. Once you know you love it, and you will, buy it! Make sure you wear it out in public at least 5 times to give it a true chance!
When in doubt, pick a true, classic red – it flatters everyone!
I also want to encourage you to try other forms of a bold lip. For example, my current favorite is a hot pink by MAC. It is definitely bold, but a nice alternative to red.
Start with clean, smooth lips.
As I am sure you have guessed, if your skin is cracking or chapped, it might not be the best time to try a bold lip.  Slightly exfoliate before applying.
Apply with nude liner.
Using a red liner risks the color not matching and the color potentially bleeding onto your skin. Remember the whole bad attention thing? Yeah, that would be it.
Be precise!
This is not a job for the rearview mirror!  Take your time in your mirror at home and apply neatly. Apply the lipstick to the center of your lip and then use a lip brush to smooth out to the nude liner. Then make sure you have the products you need to reapply later in the evening if needed.
Keep the rest simple.
The rest of your makeup should be very simple. I would suggest not wearing them with a bold, smokey eye. Unless you are Gwen Stefani, you want to make your lips the star of the show! Some matte foundation, good concealer, and a natural eye with liner just on the top lid would be perfect.
Confidence!
This should be number 1. If you walk around like you own it and you've been wearing it all your life, guess what? – People will think so! No one will know it took you an hour to apply and the reason you're in the bathroom every 7 minutes is to check if it's smeared. Own it, rock it, know you look hot and I guarantee, you will.